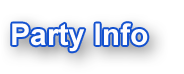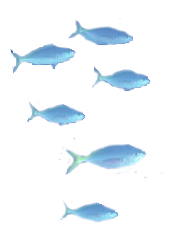 Kristen W.
Los Angeles, CA

"We love this place. We used to come here once a week when my kids were toddlers. There are lots of things to climb on and huge space to run around. There's a large sitting area for us to bring our snacks/lunch or for me to read a book while they play (well, at least for a few minutes until they come up and want to interact with me again.) :) The place has been very clean every time we've been there. There is an infant corner with soft padding for the babies, and the age range easily goes up to 8 or older. We've also rented out the space 3 times for birthday parties. This is my FAVORITE indoor playground for birthday parties. We just had a party of ~80 guests there today and it still felt quite spacious. They are very organized with the birthday parties and have a well-planned out timeline to get play, pizza, cake, and any activities done with plenty of time to spare. Regarding the comment below about the food: I think they recently switched to Papa John's. We got a few compliments on the pizza this time around. I usually don't order cake through them and instead they throw in an extra pizza for the adults. Note also that they are open late on Tuesday nights - a few times we have met friends there and ordered pizza for dinner so the kids could get their ya-ya's out with their friends before bed. Check it out!!""




Maggie B.
Pasadena, CA

"We just celebrated our son's 2nd birthday party there. It was the best thing we could ever think of since it's winter time! The children loved the playground. The facility was kept spotless clean. The party assistants were very helpful. The event was kept on time from beginning to end. The package included everything for the kids not to mention they provided a not scary looking clown who performed a cute show, and coordinated the appropriate games for the guests. The wear your socks at all time rule made us feel more safe and clean from the entrance to the slides to the bouncers to mention a few. A highly recommended venue for an easy convenient fun filled party!"




Jessica P.
Los Angeles, CA

"Seriously this is the BEST place to have a birthday party. We had my daughters 3rd b-day party here and she LOVED it so much she talked about it all year long...you think I'm exaggerating because she's 3, but I'm not! So back we went just this weekend for her 4th b-day where she requested a "barbie, mermaid princess" and thanks to Hagar and her blonde wig a "barbie, mermaid princess" is exactly what she got! I have to give a HUGE shout out to Hagar, Sandy & Natalie who are amazing and truly deserving of all the praise. Thanks you guys for another great birthday filled with priceless, precious memories."




Gaven B.
Los Angeles, CA

"Took my nephew there for a bday. When driving by I thought it was a vacant building. But its a great place for kid's to play and have parties'."




Maggie Y.
Pasadena, CA

"came here today with my 1 year old to get out of the scorching heat outside. it was $9 for the kid, free for me. it's basically one big room filled with slides, toys, little plastic cars, and the like and the kids just run around everywhere. it's hard to find from the street, but just check the map for the intersection first and you'll find it. i would bring your own lunch or snacks. they don't allow rice, noodles, or outside pizza. but if you order pizza from them, they order dominos and charge you extra for it."




Victor D.
Pasadena, CA

"We celebrated our sons 2nd birthday this December. We had a big 1st birthday at our home and learned our lesson. Under the Sea does everything for you. We were able to spend time with our son and his friends without worrying about tending to our guests! It may seem expensive but it is worth every penny."



Location - Party Information - Open Play - Photo Gallery - Rules & Regulations - Release & Waiver

This website, including its text and images are copyright © 2018 Under the Sea Indoor Playground and may not be reproduced in any way without permission.